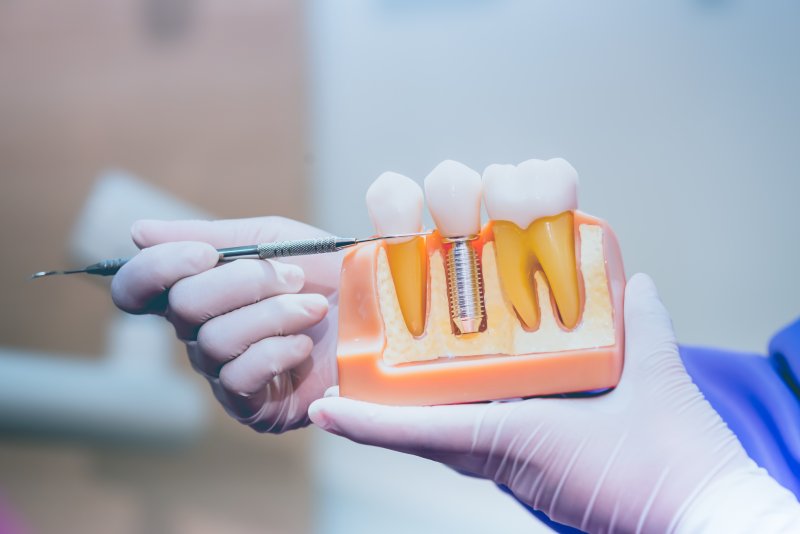 Thanksgiving is a time when you might think a little bit more about your teeth. Eating good food, talking to relatives, and smiling in family pictures can all remind you of the importance of a healthy smile. If you're missing a tooth, replacing it will help you not just at this time of the year, but all the time.
Dental implants are the way most often recommended by dentists to fill the gaps in people's smiles. If you act now, by next Thanksgiving you'll be reaping the benefits of this tooth replacement option. Here are a few reasons why it's worth considering.
Fostering Bone Health
As soon as you lose a tooth, you're the structure of your jaw begins to change. It ceases to send nutrients to that area of the mouth, and the jawbone will begin to shrink. That can cause the surrounding teeth to crowd together and can make your cheeks sag. Dental implants are anchored into the jaw, encouraging bone growth.
Eating is Easy
If you've been missing a tooth for a while, you may have gotten used to chewing on one side of your mouth, or even avoiding some foods altogether. If you're missing a back tooth, you might have a hard time chewing up nuts or fibrous vegetables. If a front tooth is gone, you'll probably have a little bit of trouble biting into fruits and softer meats. In either case, you are making digestion harder than it needs to be and therefore robbing yourself of vital nutrients. Dental implants make chewing food easy, so you'll be able to eat what tastes good instead of what you think you can grind up.
You Can Smile More
During the holidays, you see people you might not have had contact with all year. Replacing a missing tooth can give you confidence you might not have had since you lost it, which will let you make a great impression on family members you haven't seen in a while. Looking good in family photos and smiling bigger when you catch up with relatives will make the investment in the implants worth it.
The process of getting dental implants will take a few or several months depending on your situation, but you can make a splash at the next family gathering, and every one after that. You'll be able to enjoy Thanksgiving and all the other special occasions to come more than ever before.
About the Author
Dr. Bobby Carmen opened his first practice in 2006, and since then has formed a bond of trust with thousands of patients based on the quality of his work. He learned to practice dentistry in the US Navy, serving a yearly average of 90,000 trainees on the Navy's largest training base. He takes his continuing education seriously, having studied at the world-renowned Dawson Academy and the Misch International Implant Institute. If you have any questions about dental implants, he can be reached at his website or by phone at (405) 364-2200.