Nitrous Oxide Sedation – Norman, OK
Helping You Feel Comfortable at the Dental Office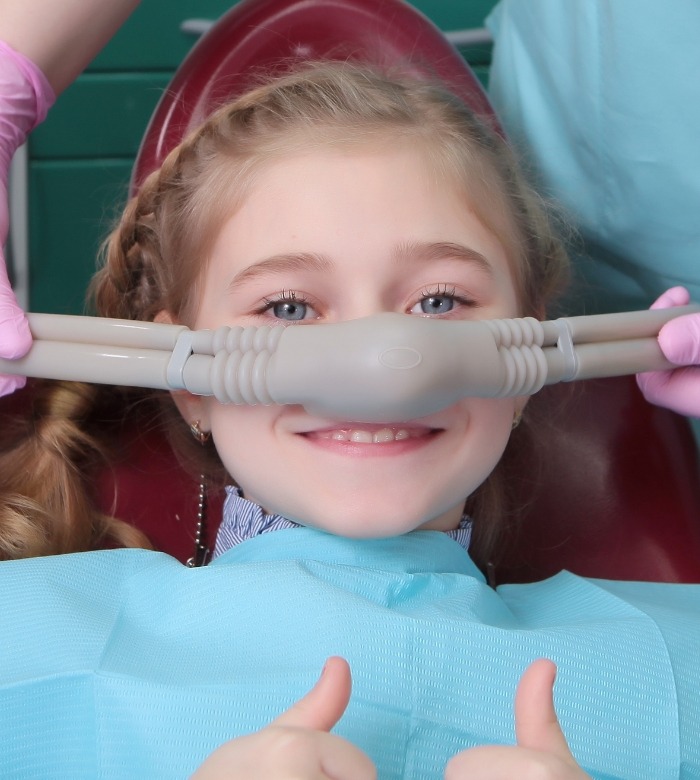 No matter what your age is, being afraid of the dentist or anxious about getting treatments can have a traumatic effect on you. That's why Dr. Bobby Carmen, your sedation dentist in Norman, offers nitrous oxide to help you feel more comfortable and relaxed during your visit. Patients frequently skip or postpone visiting their dentist for checkups and cleanings and necessary restorative procedures because the thought of picking up the phone to schedule an appointment makes their hands clammy and their heart race. From the minute you walk through the doors, our team will do whatever it takes to help ease your worries and help you feel safe and relaxed.
Why Choose Bobby J. Carmen, DDS for Nitrous Oxide Sedation?
Experienced, Caring, Personable Dentist
Clean, Comfortable Modern Dental Practice
Adults & Children Welcomed
Why Are People Scared of the Dentist?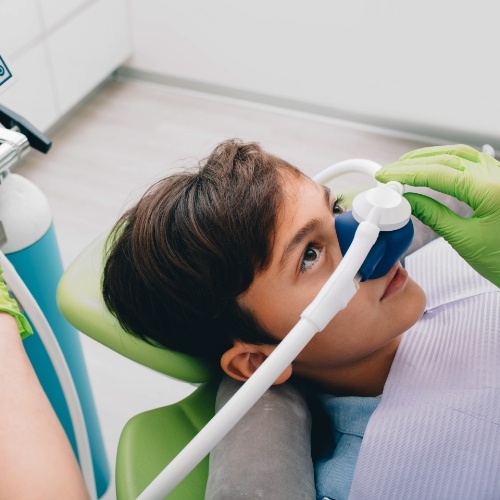 It can be frustrating to have an emotional response to specific experiences and not know why. We see patients of all ages who battle with dental fear. Some common causes for this include:
They have had bad past experiences
The fear of receiving bad news
They find it uncomfortable to have tools in their mouth
There's a lack of control in the environment
The smell and sounds of the dental office cause anxiety
Who Is a Good Candidate for Nitrous Oxide Sedation?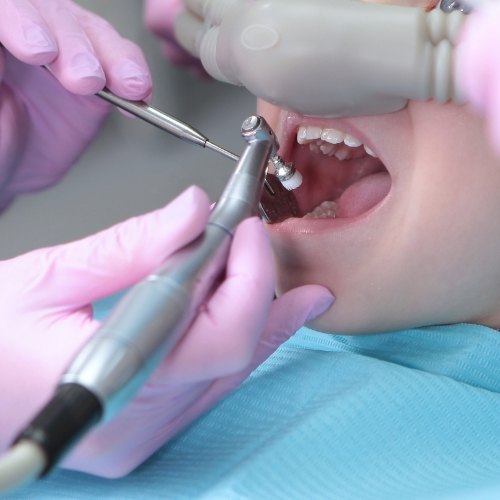 Sedation dentistry is a great option for a variety of patients who feel uncomfortable receiving dental treatments. Nitrous oxide sedation in Norman is typically recommended to patients who:
Have a fear of needles
Are scared of the dental office
Have difficulty controlling their movement
Suffer from dental sensitivity
Have difficulty becoming numb
If you fit under any of these categories or feel as though you can benefit from nitrous oxide sedation, don't hesitate to contact us. Most of our patients who receive this service begin feeling more relaxed and comfortable nearly immediately after we administer it.
How Does Nitrous Oxide Sedation Work?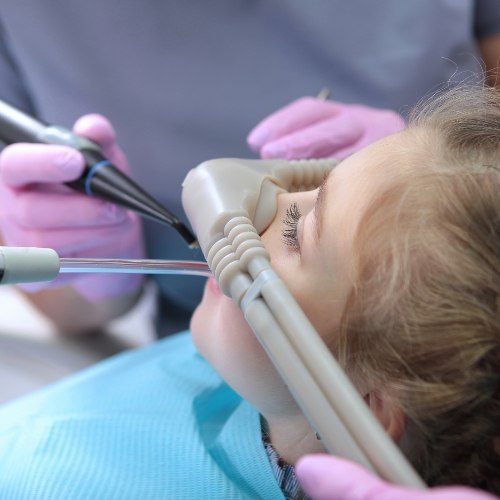 Before your treatment begins, we will administer the nitrous oxide through a small mask that one of our friendly dental professionals will place over your nose. Using knobs located next to you, you will see us adjust the flow of oxygen and nitrous oxide gas, which is clear and odorless. Within a minute or two, you'll begin to feel a euphoric wave come over you, allowing you to relax and feel more comfortable during your procedure. Some patients feel slight light-headedness or a tingling sensation, but this is typical.
Once we have determined the full effects of the nitrous oxide have kicked in, we'll start your treatment. As soon as we have finished, we'll remove the nose mask and turn off the gas. Just as quickly as you felt the effects of the gas wash over you, they'll go away. Within just a few minutes, you'll begin to feel normal again. Most of our patients are able to carry on with their day as they normally would directly after their visit.
Some benefits of receiving nitrous oxide sedation include:
No drowsiness after your treatment.
You won't need to have somebody come pick you up after your appointment.
You'll remain coherent and aware during your procedure.
If you have any questions about nitrous oxide sedation or are wondering whether this service can help you with your anxiety, don't hesitate to contact your dentist in Norman. Our team will be more than happy to address your concerns and give you the information and guidance you need to have a great experience at the dental office.