Cosmetic Dental Bonding – Norman, OK
Helping Norman Patients Enhance Their Smiles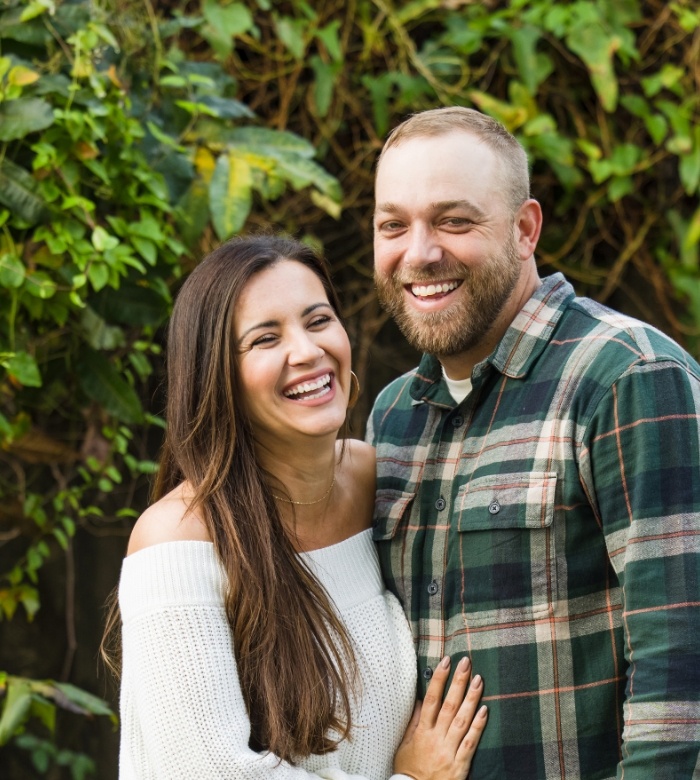 If you have a chipped, slightly misaligned, or otherwise imperfect tooth that needs cosmetic dental treatment, there's no need to spend any extra money or time fixing it -- we may suggest one-appointment cosmetic demtal bonding in Norman instead. With this procedure, Dr. Bobby J. Carmen applies composite resin, shaded to blend with your tooth's color, to rebuild a pleasing shape to your tooth. After hardening the resin with a curing light, he will artistically sculpt and polish the restoration.
Why Choose Bobby J. Carmen, DDS for Cosmetic Dental Bonding?
Long-Lasting, Lifelike Dental Materials
Experienced, Caring Dentist
Clean, Modern Dental Practice
What Is Cosmetic Dental Bonding?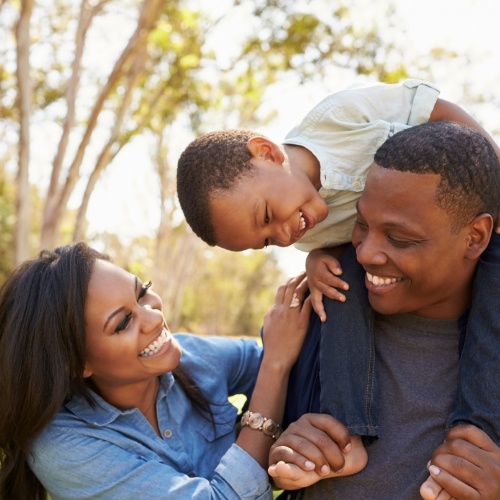 Cosmetic dental bonding can be a viable, affordable alternative to porcelain veneers, and it lasts 5 to 10 years with proper care. It is a noninvasive procedure that is completed in just one visit to our dental office.
We begin the process by matching the shade of the resin to be applied to the tooth with our precise color-matching system. You may want to undergo a professional tooth whitening treatment before dental bonding so we can start off with the brightest shade.
Next, we isolate the tooth. The enamel needs to stay completely dry throughout the treatment, so cotton and special barriers applied around the tooth will ensure no saliva works its way onto its enamel. Then, an etching solution will make the tooth's surface a little rougher to encourage proper bonding.
Once everything is ready, Dr. Carmen applies the resin to the tooth and shapes it into its most pleasing appearance. He will check several times to ensure it fits with your dentition, making slight adjustments each time until it's just right. Once everything is perfect, the resin is hardened under a special light.
Dr. Carmen will then give the area one final polish -- and voila! Your smile is back to its beautiful self (or better).
Benefits of Cosmetic Dental Bonding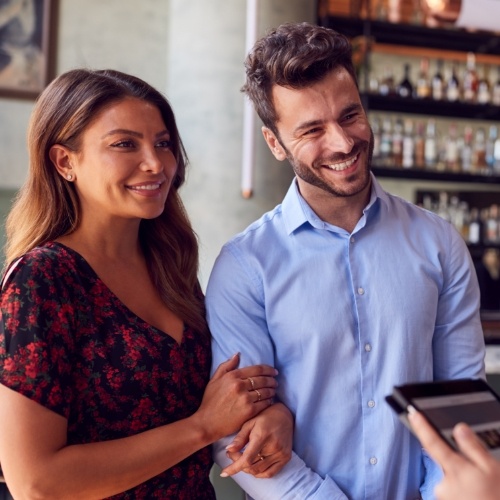 Cosmetic dental bonding offers a number of benefits, including:
Non-invasive procedure
No need for local anesthetic
Affordable cosmetic treatment
Highly customizable
Long-lasting
Is Cosmetic Dental Bonding Right for You?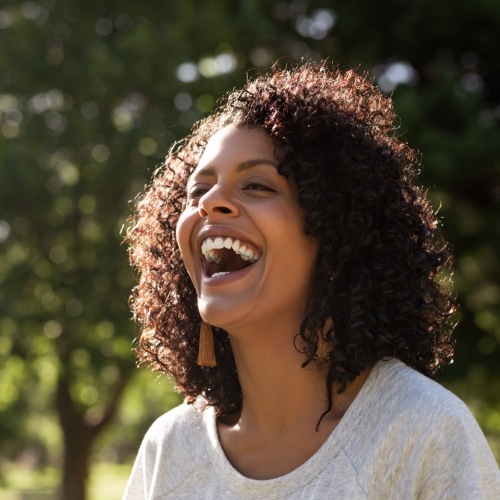 Because the procedure is non-invasive and can fit into almost every budget, just about everyone can benefit from cosmetic dental bonding. Even younger patients who have broken or uneven teeth are often eligible for this cosmetic dentistry treatment. Smokers or tobacco users should be aware of the fact that the composite resin will absorb stains more readily than natural tooth enamel -- so dental veneers may be a better fit.
The only way to know for sure whether or not any procedure is right for you and your smile is to schedule an appointment with your cosmetic dentist, Dr. Carmen!