Restorative Dentistry – Norman, OK
Rebuilding Damaged Smiles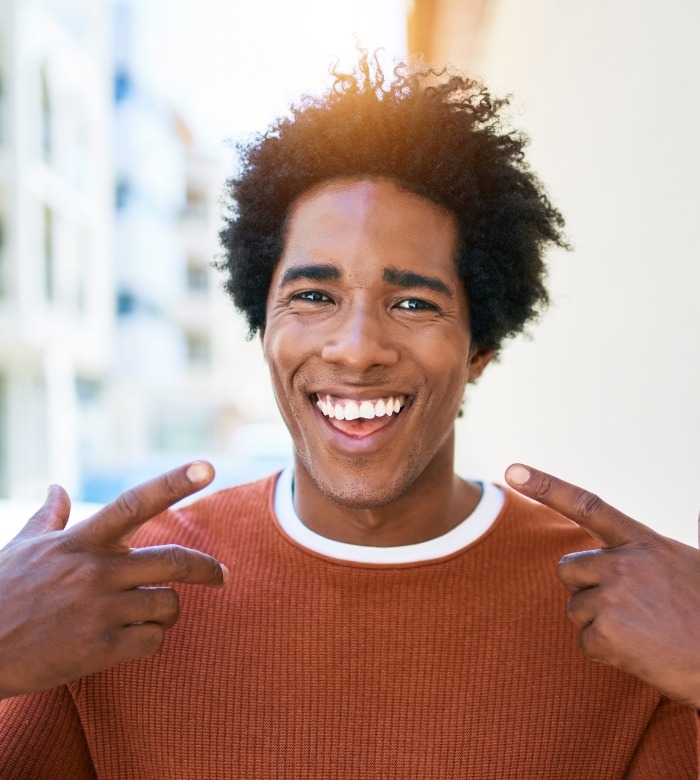 At the dental office of Bobby J. Carmen, DDS, we are dedicated to helping patients keep their smiles healthy. If for any reason we're unable to protect your smile from tooth decay or damage, our dental office offers a wide range of services for restorative dentistry in Norman to repair your smile and renew oral health. If you've experienced tooth decay or damage, call Dr. Carmen and his Norman dental team to find out more today. We'll discuss your situation and help you determine whether or not you need immediate emergency dental care. Otherwise, we'll schedule a treatment visit to get started on your personalized restorative dentistry plan.
Why Choose Bobby J. Carmen, DDS for Restorative Dentistry?
Same-Day Dental Crowns Available
Lifelike, Long-Lasting Dental Fillings
Knowledgeable, Personable Dentist
Dental Crowns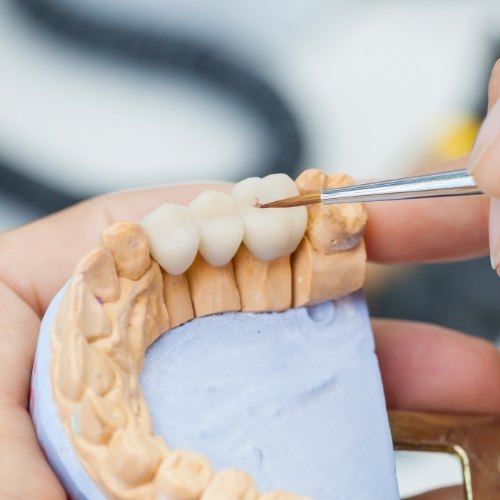 When a filling isn't enough to repair your tooth, we're likely to recommend a personalized dental crown. This is essentially a cap that completely covers your tooth, protecting it from further harm while restoring its shape, strength, and appearance. Dental crowns can be made out of a variety of materials depending on your needs. A porcelain dental crown, for example, can be shaded to match the rest of your natural smile, making it an excellent choice for the teeth near the front of your mouth.
Tooth-Colored Fillings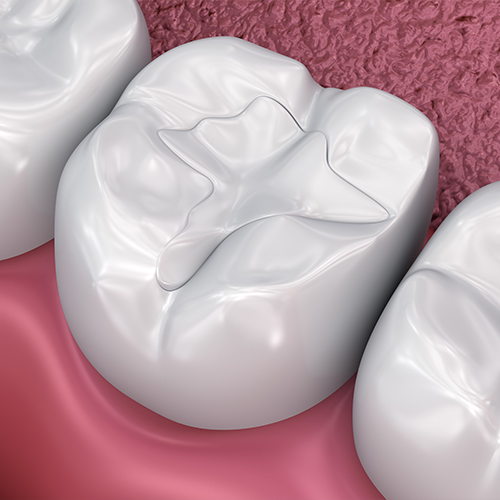 Traditionally, dentists used amalgam metals to repair mild dental damage and tooth decay. Today, we offer a more conservative and cosmetic solution – tooth-colored, composite resin fillings. The putty-like composite resin seeps into even the smallest pits and grooves in teeth, replacing lost tooth structure and creating a solid, natural fusion between the tooth and the filling material.
Learn More About Tooth-Colored Fillings
CEREC Dental Crowns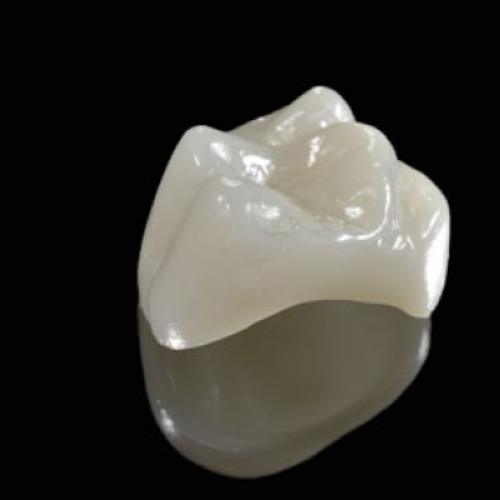 Our dental office features a CEREC machine, which allows Dr. Carmen to fabricate custom dental crowns in about an hour. CEREC eliminates the need for messy impressions, temporary crowns, and follow-up visits. In most cases, Dr. Carmen can design, create, and place an all-porcelain CEREC dental crown in a single visit to our Norman dental office.
Learn More About CEREC Dental Crowns
Dental Inlays & Onlays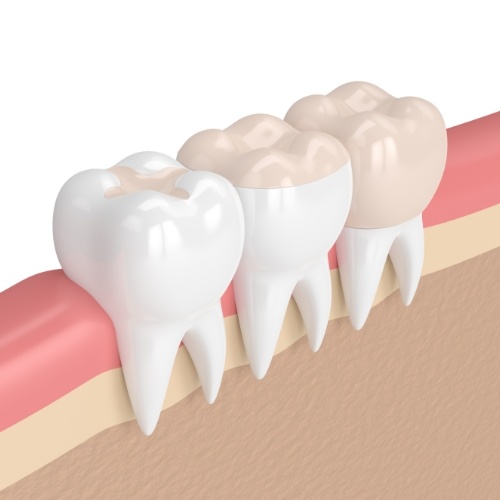 When patients experience tooth decay or dental damage too severe to be repaired with a filling, a dental crown was traditionally the next option. However, there are some cases where patients will lose an excessive amount of healthy tooth structure in order to accommodate a dental crown. Instead, a dental inlay or onlay may be a more conservative solution. Inlays repair decay and damage that falls inside the cusps of the tooth. Cusps are the raised parts of the biting surfaces of teeth. Onlays repair advanced damage that affects one or more cusps or sides of teeth.
Learn More About Dental Inlays & Onlays
Tooth Extractions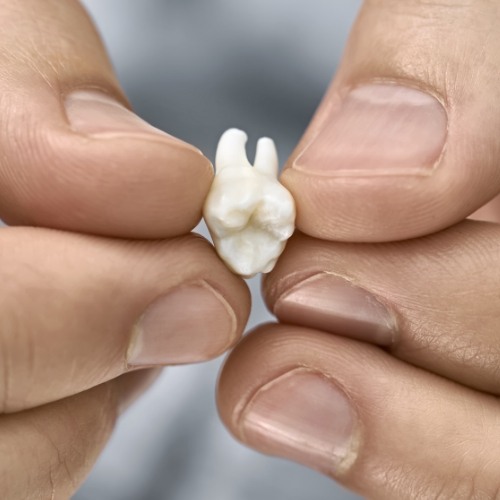 When we're unable to repair damaged teeth, we may need to proceed with tooth extraction. This is always a last resort. Our dental team will only recommend the removal of teeth if maintaining the tooth will be more harmful to overall health than extraction. If we determine that extraction is your best option, our skilled team will offer safe, comfortable tooth removal.
Learn More About Tooth Extractions
Root Canals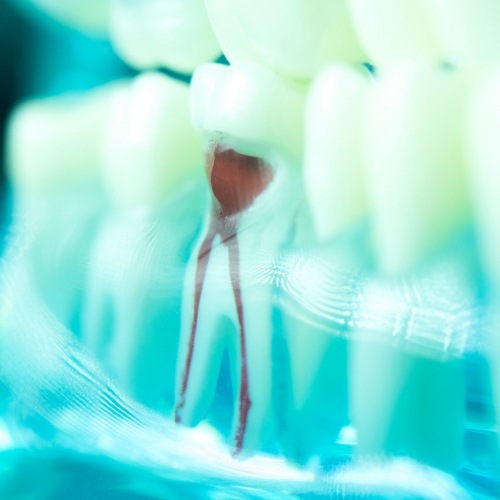 Root canals can strike fear in even the bravest patients, but the good news is that root canals actually relieve pain – they don't cause it. Patients need root canal treatment if tooth decay or damage accesses the innermost layer of the tooth where the nerve system is housed. The root canal procedure allows us to access the inner tooth structure, remove the damaged pulp and nerve tissue, and repair the damaged tooth. The best news of all is that root canals often allow us to save a tooth that would otherwise be extracted.