Emergency Dentist – Norman, OK
Quickly Treating Dental Emergencies in Norman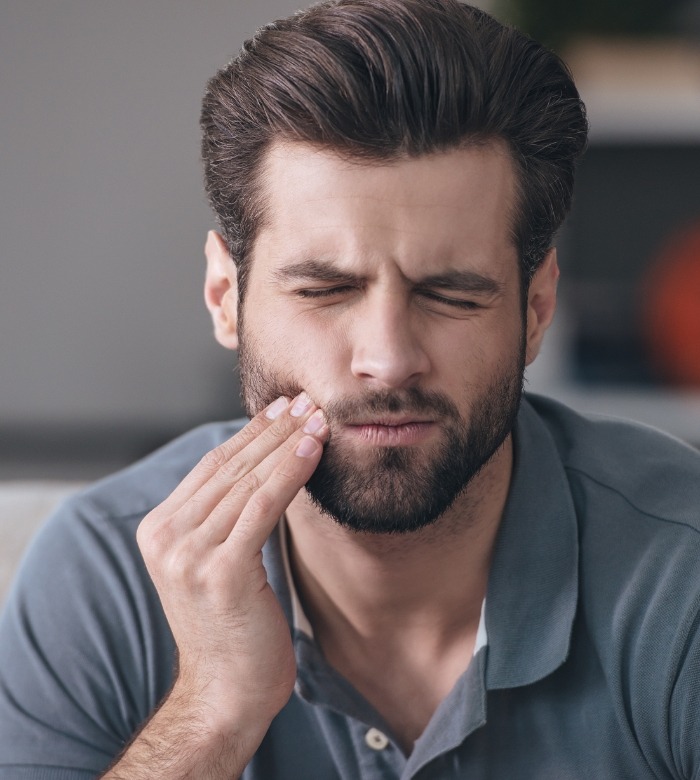 Emergencies happen. Why else are there emergency rooms in hospitals? But what should you do if you have a dental emergency? In that case, a hospital E.R. is probably not the place to go. Instead, you need a dentist who is trained and prepared to handle whatever kind of dental emergency you're facing. Dr. Bobby J. Carmen and his team are ready to help you or a loved one with emergency dental care that is immediate and compassionate. If you need an emergency dentist in Norman, don't hesitate to give us a call!
Why Choose Bobby J. Carmen, DDS for Emergency Dentistry?
Same-Day Dental Appointments Often Available for Emergency Patients
Accomplished & Highly Experienced Dentist
Sedation Dentistry Available for Anxious or Uncomfortable Patients
How We Treat Dental Emergencies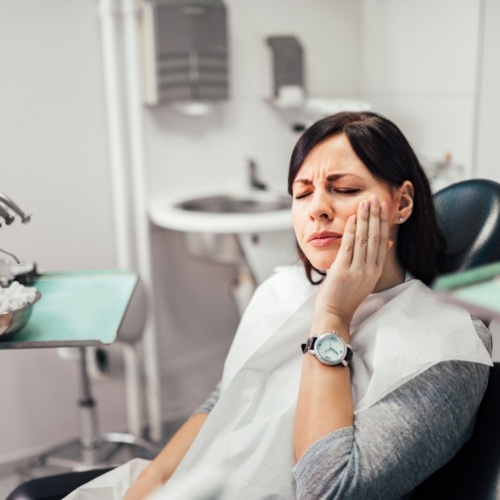 We know that it sounds cliché, but it's true: in case of a dental emergency, stay calm. When you're calm, your brain can think clearly. One of the best ways to ensure that you're able to stay calm is having an emergency dental plan in place. Dr. Carmen suggests having our dental office's number in your list of cell phone contacts. Our number is (405) 364-2200. If you call during the day, then we will do our best to schedule a same-day appointment. When you call us during a dental emergency, here's how you can typically expect us to treat it:
We'll schedule an emergency dental appointment as quickly as possible, typically within the same day you call us.
When you arrive, Dr. Carmen will see you right away for an emergency evaluation. He'll also get you out of any immediate pain.
Once Dr. Carmen has learned more, he'll review his findings with you, and together, you'll make a treatment plan for getting your oral health back on track.
As soon as you've agreed to a treatment plan, our talented team will get to work right away to alleviate your discomfort and protect your smile.
The Most Common Dental Emergencies
Let's start with the basics: what exactly is considered a dental emergency? Any accident or trauma to the mouth that fractures or knocks out teeth or causes bleeding and lacerations inside the mouth is considered a dental emergency. Whether a dental emergency happens due to a collision playing backyard sports or from biting down on a hard nut, it is important to see an emergency dentist right away. If left untreated, a dental emergency can lead to even more serious oral health problems.
However, not every dental emergency is easy to identify. If you experience any of the following emergencies, don't hesitate to get in touch with us immediately.
Understanding the Cost of Emergency Dentistry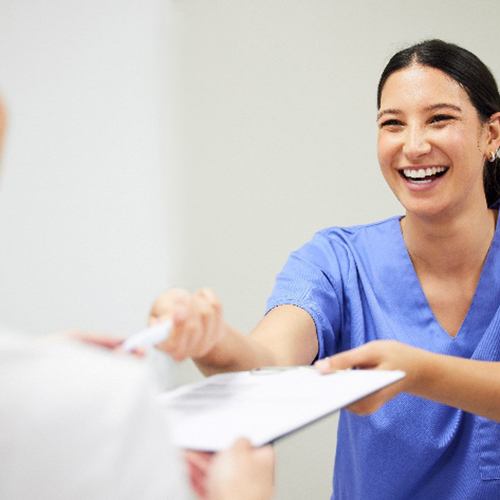 No matter what your dental emergency is, the last thing you want is to be handed a large bill at the end of your appointment. The good news is that our team doesn't want that either. That's why we do our best to make understanding the cost of your care easy, from being transparent about the price to offering multiple financial solutions. If you'd like to learn more on the topic, then keep reading or give us a call!
Every Dental Emergency is Different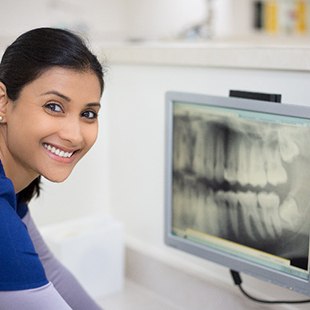 Dental emergencies include everything from small chips to loose restorations and completely knocked-out teeth. Naturally, each of these injuries requires a different treatment, which is one of the reasons the price isn't the exact same from patient to patient. Of course, there are also other factors that need to be considered, including if you are insured. Don't worry – our team won't get to work until we've discussed all of your treatment options and the associated costs. That way, there won't be an unpleasant surprise at the end of your visit.
Does Dental Insurance Cover Dental Emergencies?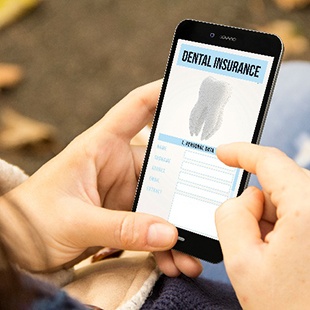 Many dental plans do cover a portion of the cost of dental emergencies! For some patients, that includes specific benefits, like a covered emergency dental exam each year. However, it's common for patients to have anywhere from 50% to 80% of restorative care paid for as well. As always, we recommend reviewing the fine print on your plan or reaching out to your provider directly to get a better understanding of your unique benefits.
Other Options for Making Dental Emergencies Affordable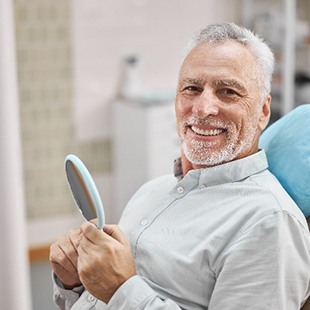 If you don't have dental insurance, then our team will review the other financial solutions available to you, like CareCredit. If you haven't heard of this third-party financier before, they've helped millions of patients get the affordable dental care they desire by breaking down their payments into manageable chunks. Although this alone can help prevent breaking the bank, they also have low-to-no interest options for qualified patients!
Taking Care Of Your Smile Can Save You Money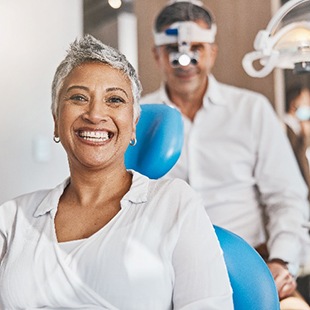 It's true; no two smiles are the same. However, all patients can reduce their out-of-pocket expenses by prioritizing preventive care. Habits like visiting us every six months for a checkup and flossing daily can help keep your teeth and gums healthy, protecting them from a serious dental injury in the process. So, make sure to implement a solid oral hygiene routine, avoid unhealthy dental habits, like smoking, and stick to a well-balanced diet that's low in added sugar.
How to Prevent Dental Emergencies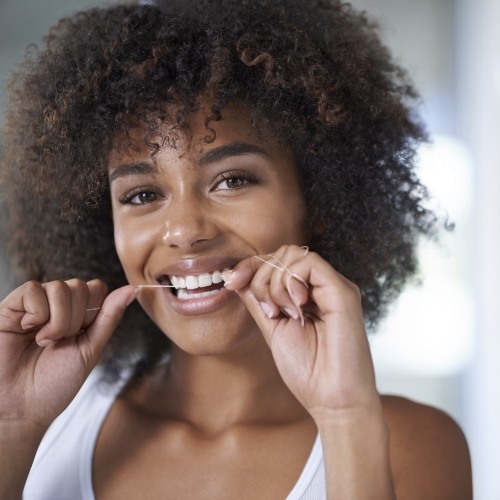 Although Dr. Carmen is always ready to help in case of a dental emergency, he prefers to have patients avoid them in the first place. Thankfully, there are plenty of simple habits and precautions that can dramatically lower your risk of running into one of these scary situations! Read on to learn the five best practices for preventing dental emergencies in Norman.
Visit Your Dentist Regularly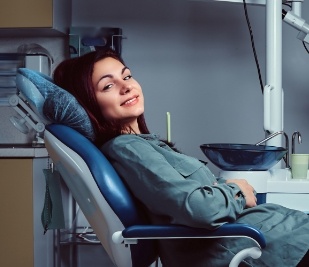 Even if your teeth look and feel fine, it's essential that you get a dental checkup twice a year! Oral health issues like cavities, gum disease, weakened tooth enamel, and many more often develop unnoticed until they cause a dental emergency. Regular biannual dental checkups help spot and stop problems as early as possible! Plus, since dental insurance almost always covers checkups at a much higher percentage than restorative or emergency dental services, these visits can potentially save you a lot of money as well as hassle.
Maintain Good Oral Hygiene Habits at Home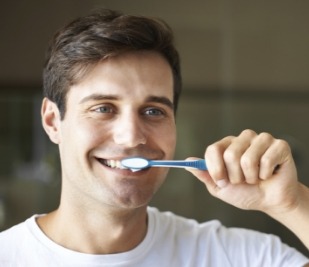 Between dental checkups, one of your best defenses against a dental emergency is great oral hygiene. Bacteria and plaque naturally build up in your mouth throughout the day. If they're not removed regularly, they can weaken your teeth, infect your gums, and put you at a higher risk of dental damage. To avoid this, be sure to brush your teeth for two minutes twice a day, floss daily, and rinse with mouthwash regularly.
Be Careful With Your Diet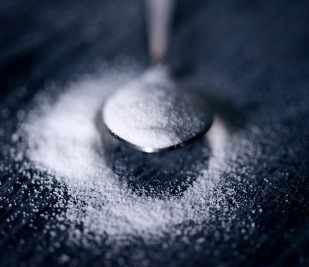 You probably already know that eating too many sugary snacks can give you cavities. But did you know that carb-heavy foods are just as bad for your smile? Similarly, some fruit juices, energy drinks, and sports beverages can be just as harmful to your teeth as soda. Watching what you eat is very important for keeping your teeth strong and healthy. Eat lots of calcium and vitamin C to keep your smile strong and your gums infection-free.
Wear a Mouthguard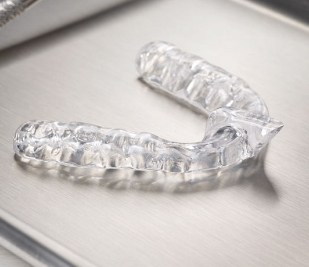 If you or a family member is active in sports, an athletic mouthguard is essential. We offer custom-fitted mouthguards that are made from an exact impression of your teeth and gums. These are far more comfortable than the ready-made ones available in sporting goods stores and are therefore more likely to be worn. If you grind your teeth in your sleep, you need a similar type of mouthguard called a nightguard. If you wake up with headaches or a stiff jaw, come see us so we can look for signs of teeth grinding.
Use Tools, Not Teeth, to Open Packaging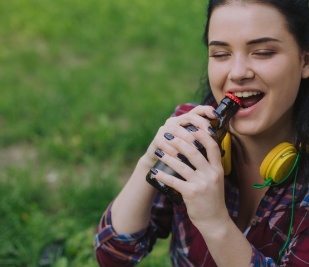 Using your teeth to open packages, hold bags, and cut your nails may all seem convenient in the moment, but they can cost you a lot of extra time, money, and pain if you chip or crack a tooth! You shouldn't use your teeth on any inedible objects, as this weakens the enamel, introduces bacteria into the mouth, and one wrong move can damage your teeth. Instead, keep the right tools somewhere handy so you're not tempted to put your smile at risk!