Dental Implants – Norman, OK
Restore Your Smile with Dental Implants in Norman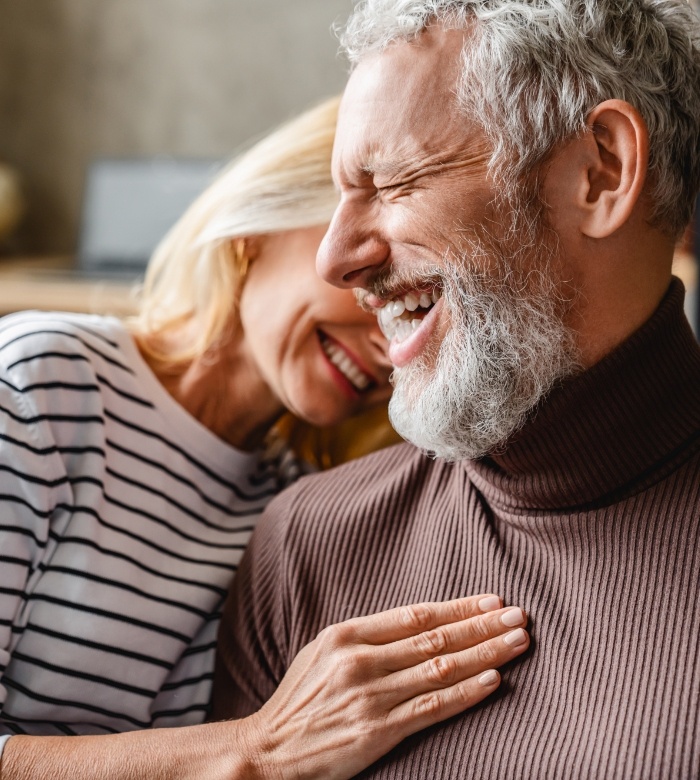 Have you found yourself among those who are missing one or more teeth? If so, your quality of life and your confidence were lost along with them. To complete your smile, Dr. Carmen can help. With dental implants in Norman, he will fill the empty spaces with the next best thing to your natural teeth. As an effective alternative to traditional options, like dentures, you will make a long-term investment in your daily life.
Benefits of Dental Implants
Dental implants are far different than any other treatment option because they replace both the root and crown of the tooth. By surgically placing an implant post into your jawbone to act as a new root, it stimulates bone growth. This not only helps to preserve your bone's density, but also creates a secure and stable foundation for your replacement tooth.
Due to this unique process, dental implants offer exceptional benefits that are not possible with other options, including: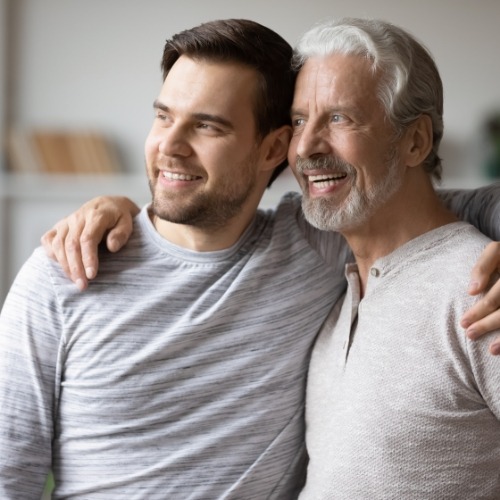 Highly Successful: Dental implants offer over a 95% success rate.
Long-Lasting Results: With the right aftercare, like maintaining your oral hygiene and regular appointments with your dentist in Norman, they can last for a lifetime.
Improved Oral Health: With the implant post stimulating your jawbone, it protects your remaining natural teeth to keep them securely in place. In addition, they do not rely on the support of your adjacent teeth to keep them strong and healthy.
Look and Feel Natural: With your jawbone fused to the post, they will closely look and function like your natural teeth.
Indications for Dental Implants
Now, dental implants can be used to treat all cases of tooth loss. In addition to replacing a single tooth, they can be used to replace several or all your teeth.
Missing a Single Tooth
When a single tooth is lost, an implant post will be surgically placed into your jawbone to replace the root. After several weeks, your jawbone will be healed, allowing an abutment to be placed on the post. This acts as a connector to allow a custom-made crown to be attached. It will be made to match the size, shape, and color of your remaining teeth to blend in when you smile.
Learn More About Implant Retained Dental Crowns
Missing Several Teeth
If you are missing several teeth in a row, each one will not be replaced individually. Instead, a bridge of prosthetic teeth is created to fill the empty space. Dental crowns are not placed on the adjacent teeth to hold it in place. As an alternative, an average of 1 or 2 implant posts are used to anchor it to your jawbone.
Learn More About Multiple Tooth Replacement
Missing All Your Teeth
With dental implants, you can say good-bye to the disadvantages of traditional dentures. An average of 4 implant posts will connect your denture to your jaw. You will not have to worry about any slipping or irritation while also enjoying an increased biting force of over 70%.
Learn More About Implant-Retained Dentures
Understanding the Cost of Dental Implants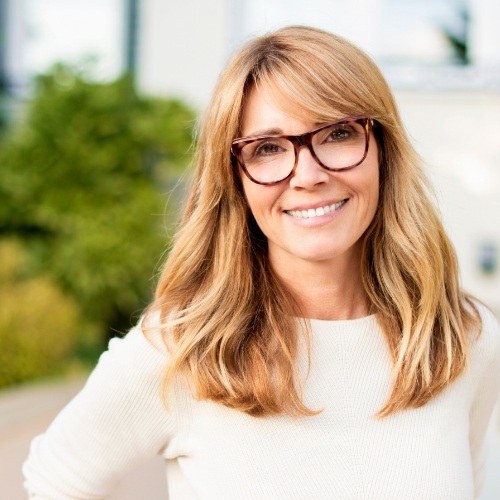 The cost of dental implants is determined by your individual treatment plan. There are several factors that will influence the price, such as: the number of teeth being replaced, anesthesia and sedation, additional procedures, restoration process, and your dental coverage.
On average, it is cheaper to replace a single tooth; however, when multiple teeth need to be replaced, it is more affordable to choose a 3-unit bridge instead of replacing each one individually. Although they may cost more upfront, dental implants will allow you to enjoy a solution that can last for a lifetime.
You no longer need to live with the challenges of missing teeth. Dr. Carmen has the solutions you need. Contact our office today to see if dental implants are right for you.
Learn more about Dental Implant Cost
Dental Implant FAQ's
Dental implants are incredibly popular because they look great and offer unmatched chewing strength and stability. Many of our patients have heard people talking about how satisfied they are after getting dental implants in Norman, but it's still quite common to have a few questions about the procedure. Keep reading as Dr. Carmen answers some of the most frequently asked questions we hear. If you have any questions that aren't addressed here, don't hesitate to get in touch!
What Is a Dental Implant?
A dental implant is actually a titanium post that's placed in the jaw to replace the root of a missing tooth. After the implant has integrated, or fused, with the surrounding jawbone, it's completed with either a dental crown, bridge, or denture, depending on your needs.
How Long Do Implants Last?
Dental implants are one of the best investments you can make in your long-term oral health because they can last several decades or a lifetime with basic care and maintenance. Caring for your implants is a lot like caring for your own teeth and includes regular checkups with a dentist in Norman and good oral hygiene habits.
What Is the Procedure Like?
There are two main steps to getting an implant. First, you'll have a small, in-office surgery in which the implant is placed, which typically lasts 1-2 hours per implant.
Then it will take between 3-6 months for the implant to integrate with your existing jawbone. We'll put a "healing cap" over the area so that, after the first initial week of healing, you won't feel any discomfort and can eat and drink normally during this time.
Then you'll return to our office for the final step, which is having the restoration (crown, bridge, or denture) attached to the implant. This will be precisely matched to the rest of your smile so that it looks and feels very natural.
Are All Dental Implants the Same?
There are different types of dental implants that are used for different situations. For example, "mini-implants" are used to secure full dentures. Just as the name implies, these implants are smaller and shorter than traditional implants and, oftentimes, just 2-4 mini-implants are required per arch.
Are Implants Right For Me?
We recognize that all of our patients are unique, so Dr. Carmen always begins with a consultation to evaluate your needs so he can recommend the best treatment for you. Having said that, implants provide multiple benefits over other replacement options and are a great choice for many people.
If you'd like to know if implants are right for you, call us today to schedule a consultation. We'd love to restore your smile and help you achieve great oral health for life!