Children's Dentistry – Norman, OK
Helping Young Smiles Grow Up Healthy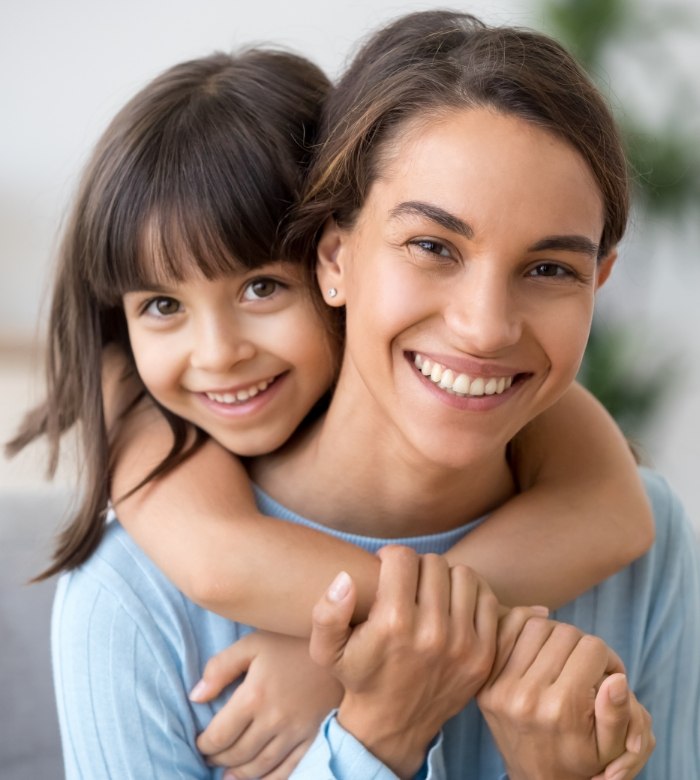 We want every patient to receive dentistry services that meet their unique needs, and that includes kids. As children develop healthy smiles, they need a specialized treatment plan to help, and our skilled dentist and team at Bobby J. Carmen, DDS want to partner with parents to teach their kids to care for their teeth properly and develop healthy, beautiful smiles that last. If you want to learn more about children's dentistry or schedule an appointment for your little one, give our Norman children's dentist and team a call today. We look forward to partnering with you to achieve and maintain a healthy, beautiful smile.
Why Choose Bobby J. Carmen, DDS for Children's Dentistry?
Wide Range of Child-Friendly Dental Services
State-of-the-Art Dental Technology
Personable, Experienced Dentist
Your Child's Dental Care Experience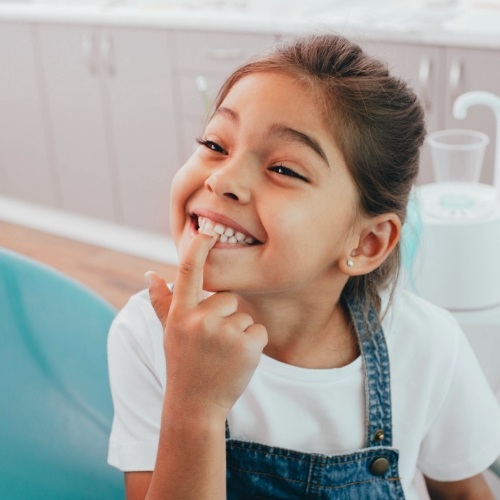 Children require special treatment when it comes to visiting the dentist. They need to feel welcome and comfortable at the dentist's office from a young age. We support the ADA by recommending you bring your child in for a consult when they are about one year old. Dr. Carmen will go over proper dental care and check for any early concerns. This will also help acclimate the child to our dental office and team, so when it comes time for them to see us regularly for teeth cleanings, they won't have any apprehensions.
By age three, children need to see us for regular dental checkups and teeth cleanings. At their children's dentistry appointment, Dr. Carmen will inspect teeth for signs of decay, recommend any necessary dental treatment, and offer oral hygiene tips. He may suggest dental sealants, thin coverings that protect back teeth from decay or fluoride supplements to strengthen tooth enamel. If he finds any cavities, he may recommend tooth-colored fillings.
General & Preventive Dental Care for Children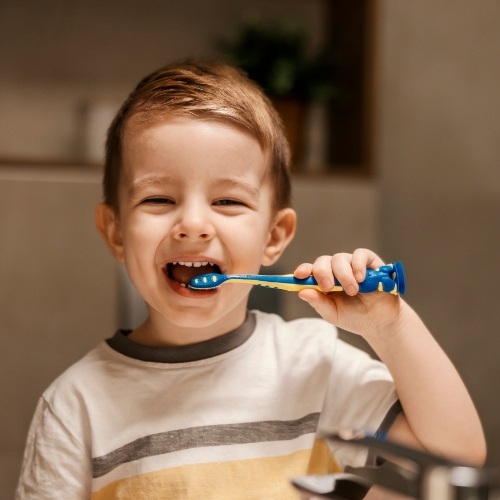 You can trust our team with your little one's smile. Young patients from Norman, Moore, Central Oklahoma, and beyond visit us for quality dental care. We create plans personalized to meet kids' needs, but every patient's dentistry plan is focused on prevention to keep smiles whole and healthy from the eruption of the very first tooth.
Cavities & Oral Hygiene
Tooth decay is the most common childhood disease, being five times more common than asthma and seven times more common than hay fever. Fortunately, tooth decay can be easily prevented with regular dental visits and at-home maintenance. As a children's dentist, Dr. Carmen provides gentle, attentive care and educates children about the lifelong benefits of oral hygiene. We can help your little one learn to brush and floss properly, provide smile protecting dental sealants, and strengthen teeth using fluoride therapy to minimize risk for cavities.
Kid-Friendly Dental Services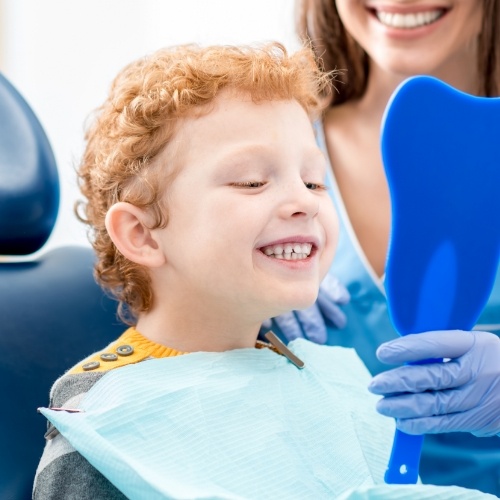 We offer a number of kid-friendly dentistry services to keep our young patients smiling, including:
Oral hygiene education – Dr. Carmen and his team work with young patients to help them understand how to brush and floss properly.
Mouthguards – to protect smiles from potential damage during athletic events where their teeth may come into contact with other players, hard surfaces, or sports equipment.
Special needs dentistry – we offer a variety of treatment options to make dental care more accessible and safer for young patients with special needs.
Orthodontic screenings – by the age of six or seven, Dr. Carmen can determine whether or not the child's teeth are developing properly. If we notice signs for concern, we'll recommend you visit a local orthodontist for treatment.