CEREC One-Visit Dental Crowns – Norman, OK
High-Quality Dental Crowns in One Appointment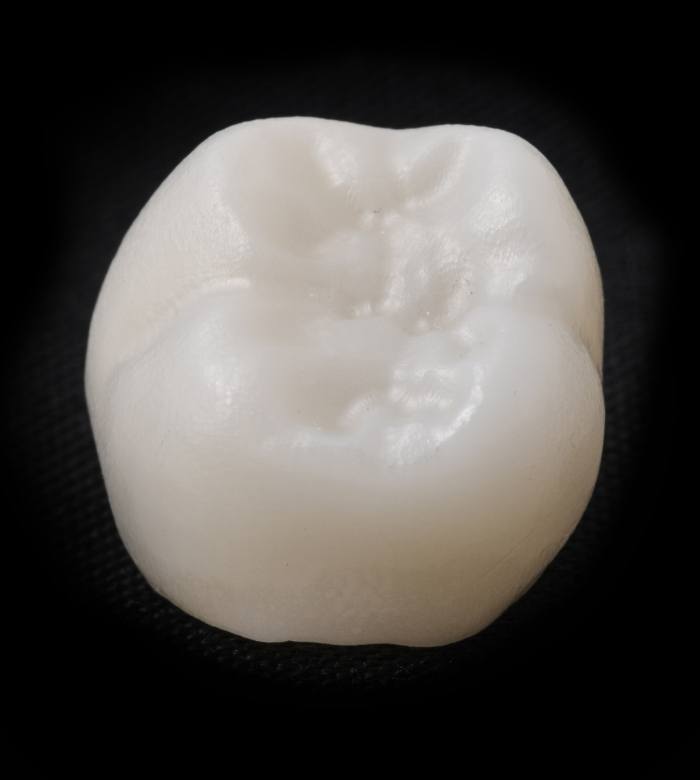 Are you in need of a dental crown? With CEREC one-visit dental crowns in Norman, Dr. Bobby J. Carmen can prepare, manufacture, and place a beautiful restoration in just one appointment at our dental office. That means there is no need for a temporary crown and no unnecessary time away from work, school, or life. Learn more about the procedure for a one-visit dental crown, then schedule an appointment today!
Why Choose Bobby J. Carmen, DDS for CEREC One-Visit Dental Crowns?
Fully Personalized, Long-Lasting Dental Crowns
Personable, Knowledgeable Dentist
Dental Team Focused on Excellent, Ethical Care
Dental Crown Preparation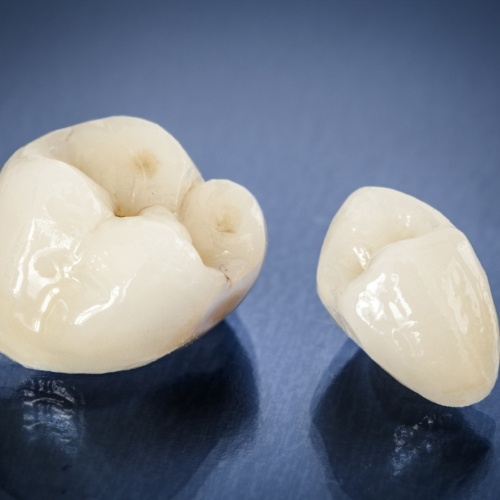 You go to the dentist because of a toothache, or maybe for your bi-annual checkup, and you get the bad news: you need a dental crown. You'll have to schedule two appointments – one for preparation and placement of a temporary crown, and one for placement of the permanent crown. Do you have that kind of time to spare? Between the appointments, your temporary crown could crack or fall out, and then you'd have to make yet another trip to the dentist. A dental crown is important, though, so you shouldn't delay treatment. A crown can salvage a tooth that may otherwise have to be removed and replaced with a prosthetic
One-Visit Dental Crowns in One Hour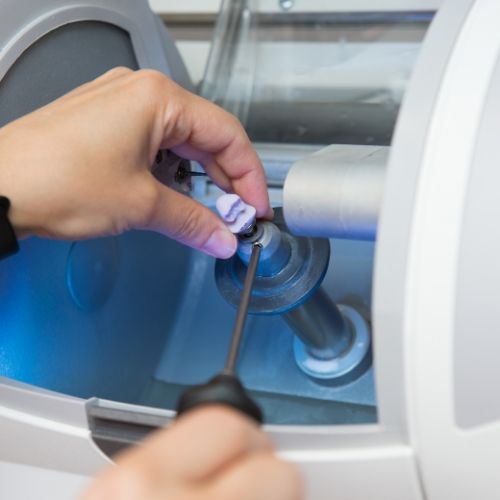 Dr. Carmen and our team understand the inconvenience patients face with a traditional crown, and because your time is as valuable as your smile, we now use a revolutionary tool that mills a permanent crown in about an hour: CEREC.
One-visit dental crowns offer a number of advantages, including…
Saved vacation days/sick leave
No need for a temporary restoration
Natural-looking crown crafted from porcelain
Better results thanks to improved treatment planning
A long-lasting dental restoration
How Does CEREC Work?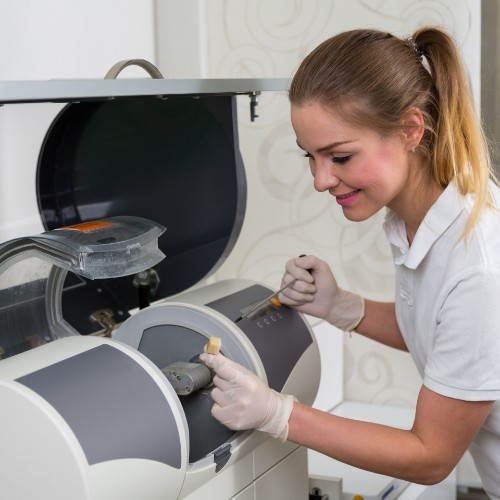 To place your CEREC one-visit dental crown, Dr. Carmen closely examines your tooth and puts together a personalized treatment plan for repairing its health and strength. Digital dental impressions are created of your mouth to aid in the creation of your restoration. The images are more accurate than those taken with the traditional method, for a better-fitting restoration overall.
After Dr. Carmen has drawn a blueprint of your restoration with CEREC software, the plan is transferred to our in-house milling machine. A strong, beautiful restoration is manufactured in less than half an hour. We'll permanently place the crown during the same visit, and you'll leave our dental office with a full, healthy smile.
Reliable & Convenient Dental Technology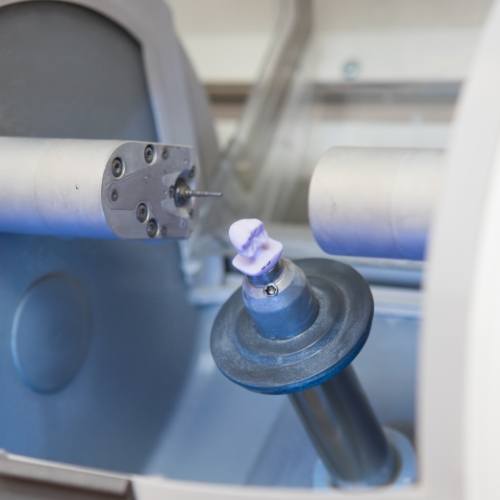 Millions of patients worldwide have experienced the convenience of CEREC crowns. CEREC Blocs, the material from which the crowns are milled, are backed with 20 years of research, so you can rest assured they offer a durable restoration that you can trust. CEREC can also mill inlays, onlays, and veneers for your convenience. Ask us about CEREC crowns today so you can spend less time in the dentist's chair and more time sharing your smile.