Cosmetic Dentist – Norman, OK
Beautifying Smiles One Personalized Treatment at a Time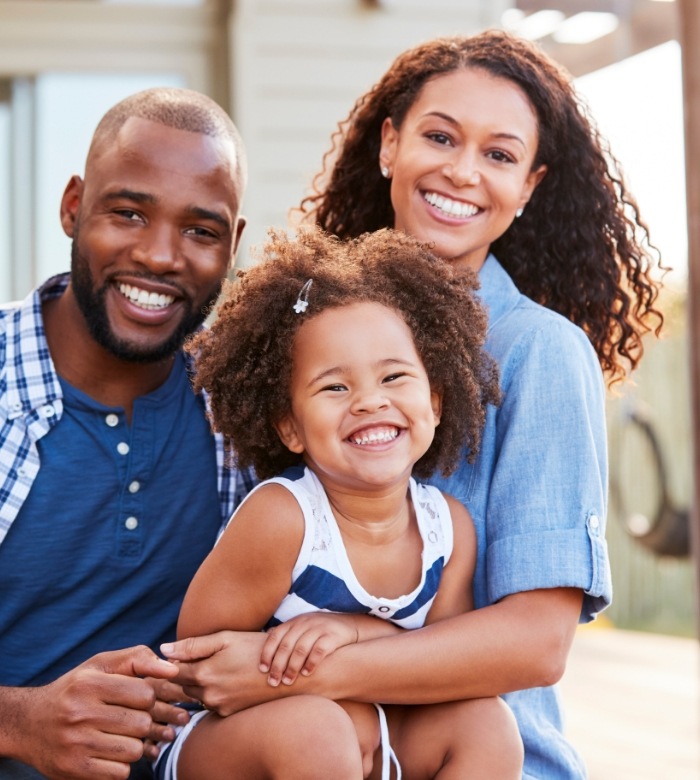 Cosmetic dentistry isn't just about improving the appearance of teeth. It's about creating a smile that exudes health and confidence. Dr. Carmen achieves this goal by addressing oral health concerns first and foremost and then recommending cosmetic enhancements that are right for your personality and lifestyle. If the foundation of your grin is unsound, the entire structure is in jeopardy of collapsing. Before initiating cosmetic dentistry in Norman, we will ensure that your gums and teeth are in optimal condition. When you invest in yourself, you want that investment to provide lasting benefits.
Why Choose Bobby J. Carmen, DDS for Cosmetic Dentistry?
Reliable KöR Take-Home Teeth Whitening
Customizable, Long-Lasting Dental Veneers
Advanced Dental Treatment Planning Technology
Cosmetic Dental Options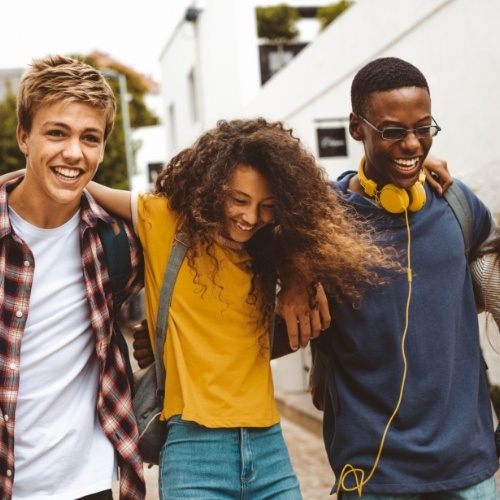 Whether you just want to refresh your appearance with teeth whitening or profoundly transform your image with a complete smile makeover, Dr. Carmen will exceed your expectations. As a cosmetic dentist, he understands how subtle changes will impact your overall smile, and he carefully designs treatment plans that are unique to each patient's needs and desires. Depending on your case, he may recommend dental veneers, porcelain dental crowns, or a combination of treatments listed below.
Teeth Whitening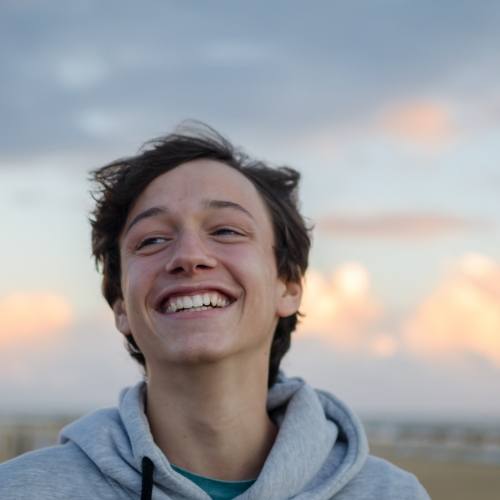 Dull and yellowed teeth are a common consequence of the foods and beverages we enjoy, an injury and the natural aging process. To whiten teeth, Dr. Carmen offers the KöR Take-Home Whitening System. Powerful bleaching ingredients and fluoride are combined to give you a smile that is up to eight shades brighter without the discomfort of tooth sensitivity. Just fill the mouth trays with the KöR gel and wear them according to Dr. Carmen's instructions. We also offer custom trays that you can use with either Opalescence 20% or 35% formula at home for 2-4 hours, or overnight to achieve the desired results. One other option we offer is an Opalescence Go preformed tray with whitening agent already in the tray. These are worn for 30 minutes to an hour a day to brighten your teeth. We are happy to discuss options with you to find which technique would be best for your smile.
Learn More About Teeth Whitening
Cosmetic Dental Bonding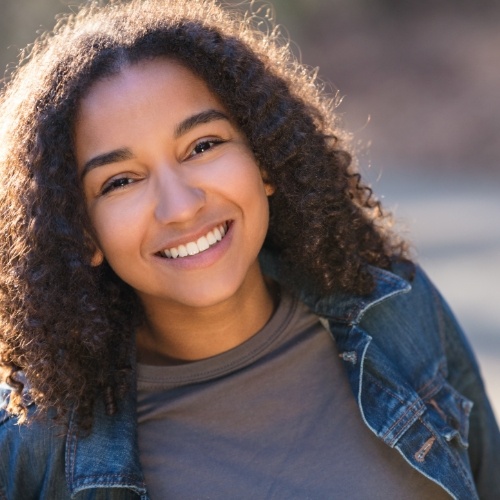 Fixing a minor imperfection in one or two teeth can make a huge difference in the appearance of your smile. With cosmetic dental bonding, Dr. Carmen can reshape a chipped or slightly broken tooth and even fill gaps between teeth. A small amount of composite resin is applied to the tooth, carefully sculpted, and then quickly cured with a curing light. The resin perfectly matches the color of your tooth, so the finished look is completely natural.
Learn More About Cosmetic Dental Bonding
Veneers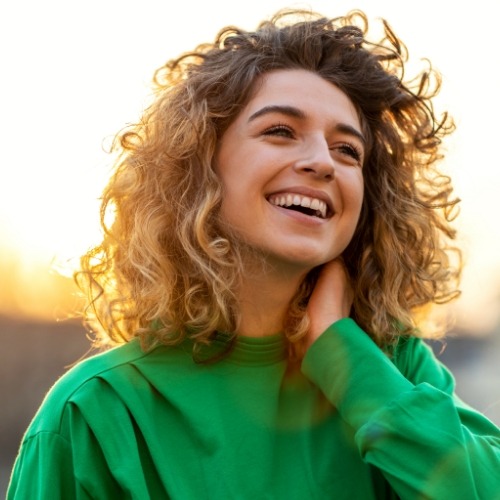 If your smile is marred by a number of cosmetic imperfections, then you may want to consider dental veneers. Made of fine dental porcelain or composite resin, veneers cover unsightly teeth in order to give you a completely new smile. Norman cosmetic dentist, Dr. Carmen, carefully considers the size of your mouth, the shape of your lips, and your facial features in order to design veneers that are appropriate and complementary to you.
Cosmetic Gum Lift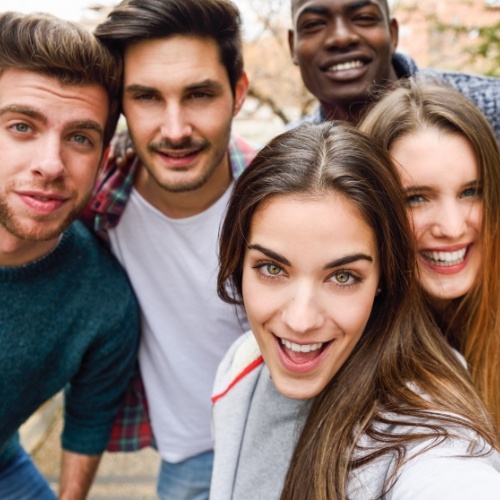 Teeth aren't the only components of your smile—your gums may show, too. However, if your smile reveals an excessive amount of gum tissue, then your teeth can look too short. In this case, Dr. Carmen can perform a gingivectomy or gum lift. Using a soft tissue laser or traditional surgery, a small amount of excess gum tissue is removed to reveal more natural tooth structure. The result is a smile that looks more balanced and pleasing.
Learn More About Cosmetic Gum Lifts
Smile Makeover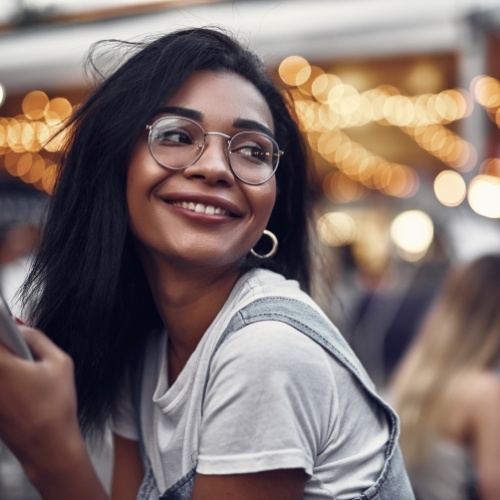 A smile makeover is a treatment plan that combines several cosmetic dentistry procedures. Dr. Carmen, your cosmetic dentist in Norman, will first ensure your oral and dental health before making recommendations to renew the appearance of your smile. He'll consider the color, shape and alignment of your teeth as well as the condition of your gums. Each procedure will build on the progress of the previous until you have a smile that makes you completely happy and confident.