Dental Technology – Norman, OK
Streamlined Visits & Precise Treatments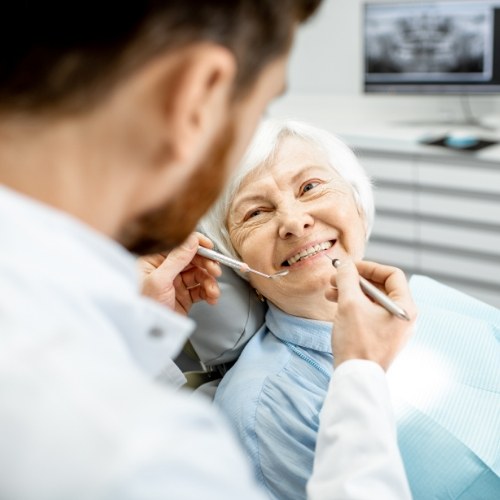 You deserve to benefit from the best when it comes to your dental care. Don't risk your smile to outdated technologies. Dr. Bobby Carmen and his team of dental professionals combine their experience and qualifications with the most advanced dental technologies in Norman to create a soothing environment where patients can relax and receive comprehensive dental care.
Our operatories feature massage chairs and overhead televisions where you can view intraoral photos or digital X-rays. With Dentrix patient-education videos, Dr. Carmen can explain disorders and recommend treatments while you follow along on screen.
We have invested in those dental technologies, and many more to maximize comfort and efficiency for our patients. When choosing our dental office, you'll benefit from:
Fotona Lightwalker Dental Laser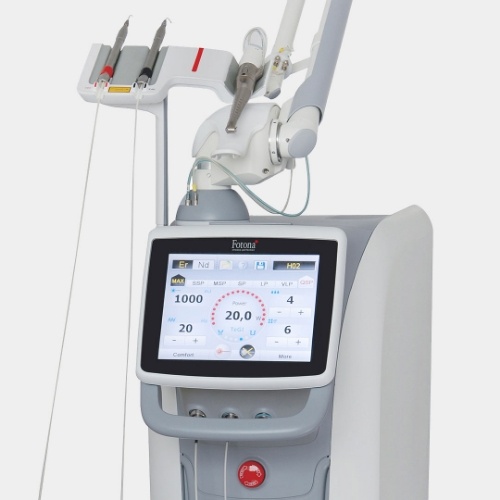 Unlike other dental lasers, the Fotona Lightwalker can be used to treat both soft tissues (the gums) as well as hard tissues (the teeth and nearby bone). It's able to perform virtually any dental procedure you can imagine while making it less invasive, more precise, and more comfortable. It offers a gentler alternative to traditional gum disease therapy that reduces post-treatment discomfort and recovery time, and it can also be used for complex root canals as well as increase the success rate of dental implants.
Digital In-Office Dental Impression System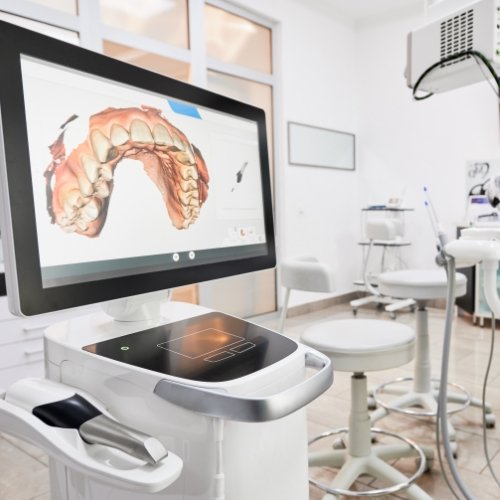 We make record keeping easy and efficient with our digital in-office system. Our dental office is completely digital, which makes it easy for us to keep all your records and information in one place for easy reference and storage. This also allows us to quickly and securely share your information with others when necessary, like your dental insurance carrier. You can rest assured your information is kept safe and secure while we provide you with the exceptional care you deserve.
CEREC One-Visit Dental Crowns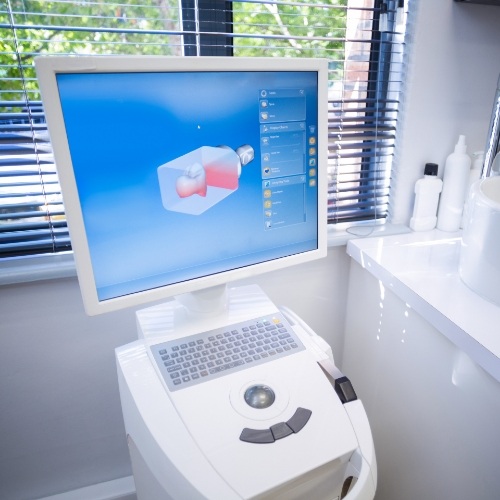 CEREC is an innovative technology that creates high-quality dental restorations, such as dental crowns, in just one day. There isn't any need for a messy impression, a temporary crown, or a second appointment. We use a digital dental impression system to get the specifications necessary to craft your restoration. We use CAD/CAM technology and mill the restoration in-office from all-ceramic material. The entire process can be completed during your lunch break. You'll save time and money while enjoying uncompromised results.
Digital Dental X-Rays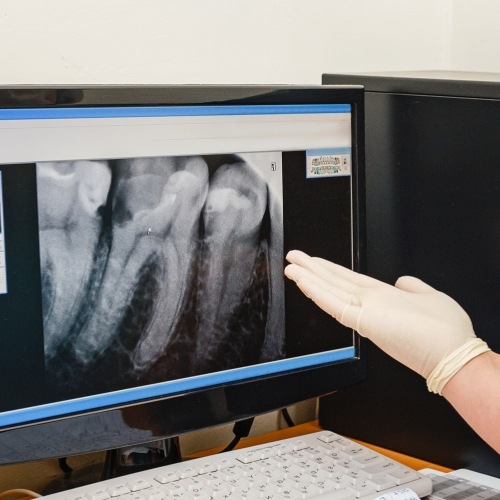 Nowadays, you don't need to bite on an uncomfortable film strip or wait for the images to develop. Our office uses digital dental X-rays to see areas in your mouth not visible to the naked eye. Digital dental X-rays use a fraction of the radiation required with the traditional method. Dr. Carmen can enlarge the images to ensure nothing is overlooked while giving you a safer alternative to dental care.
Learn More About Digital X-Rays
Digital Panorex X-Ray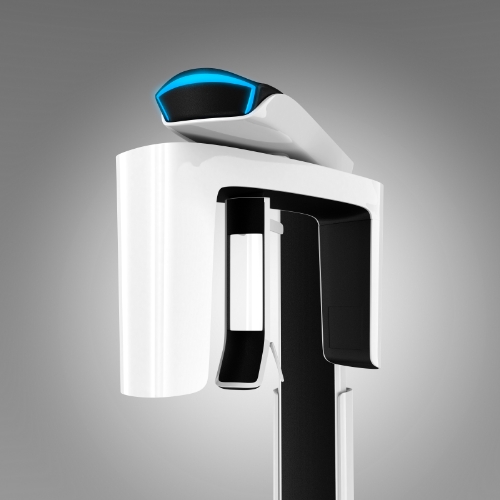 A Panorex image is an X-ray that depicts a panoramic view of your mouth, from one side to the other. This image can help Dr. Carmen understand the relationship between your teeth, jaw, and occlusion (bite, or how your top and bottom teeth fit together). When planning extensive restorative or cosmetic dental cases, a Panorex may be necessary in addition to intra- and extra-oral photos and digital X-rays to achieve the best possible results. Dr. Carmen uses this image to help determine the health and condition of your jaw and to diagnose any concerns that may arise.
Wax-Up Models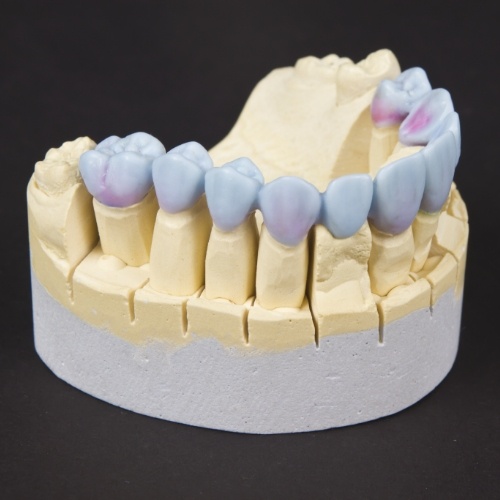 Just as an engineer creates a model to ensure that a machine will work correctly, the dentist often fabricates a wax-up model of jaws and teeth when working on more complex restorative or cosmetic dental cases. By building an accurate model of your mouth, we can test prosthetics, veneers, and other dental work to ensure a proper fit. You can also see what our proposed solutions will look like on the wax model, so you'll make a truly informed decision about your dental work. If adjustments are required, the dentist adapts the model to reflect changes before the case goes to the dental laboratory. Wax-ups provide us with a realistic projection of how your dental work will look and function, which results in more accurate results.
Intraoral Cameras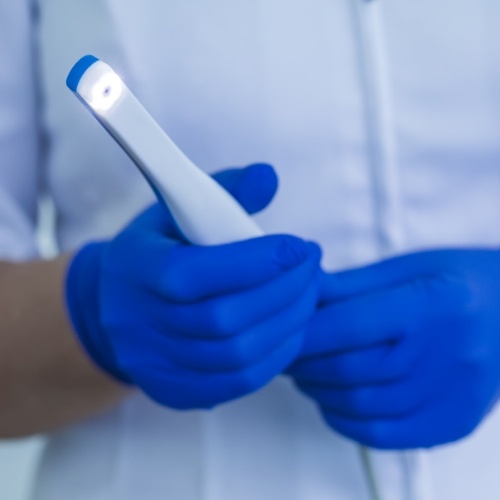 Intraoral cameras have revolutionized dental imaging because it provides your dentist, Dr. Carmen, with a small video to capture the necessary information about a tooth or an area in your mouth. This is perfect for viewing hard-to-reach places in the mouth because Dr. Carmen can view the image on a large screen to see every detail using a pen-sized camera. This helps to detect even the smallest areas of concern while also creating personalized treatment.
Learn More About Intraoral Cameras
Solea Dental Laser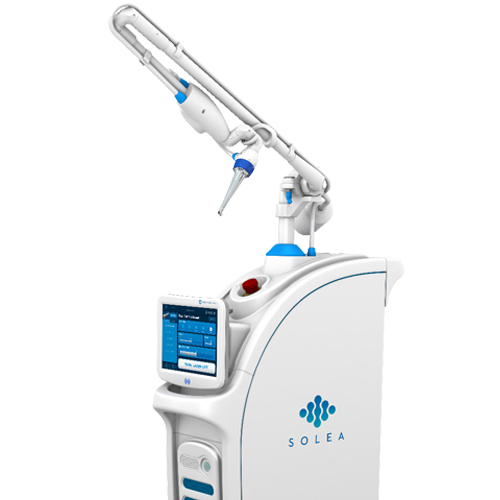 The state-of-the-art Solea dental laser allows Dr. Carmen and his team to deliver speedy, precise, and very comfortable dental treatment to patients in need! It produces a narrow (but intense) beam of light that can effectively remove and reshape both soft tissue and tooth enamel. You no longer have to fear needles or loud drills, and the tool is so gentle and accurate when it comes to pinpointing problematic areas that most patients don't even need any local anesthesia to feel at ease in the dental chair.
iTero Digital Impressions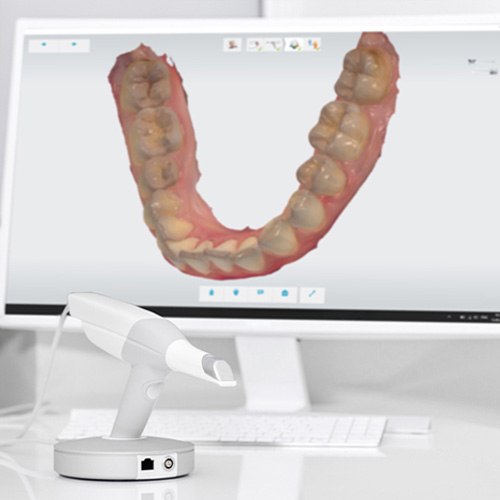 Putty impressions may be the traditional method of capturing your upper and lower arches for a restoration or appliance, but it is no longer the best one. Using a small device that easily fits in your mouth, we digitally scan your teeth and gums, which measures and captures your mouth's unique features. This digital scan is then used to ensure a comfortable fit and a natural appearance for your restoration—without gagging or enduring the unpleasant experience of putty impressions.
Sprint Ray 3D Printing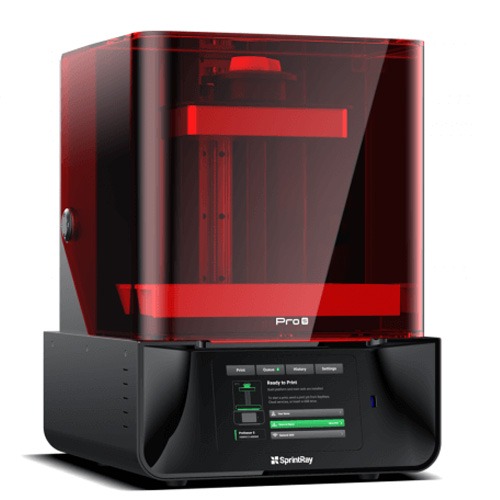 Instead of sending your digital impressions to the dental lab for fabrication, our Sprint Ray 3D printer enables us to create your custom oral appliance or restoration right here in our Norman office. This means there's no need for a separate second appointment, which saves you valuable time and improves the quality of care. Plus, if we need to make any adjustments to give you the perfect fit, we can handle them for you within minutes. With no more long waits, you can leave our practice smiling!