March 29, 2022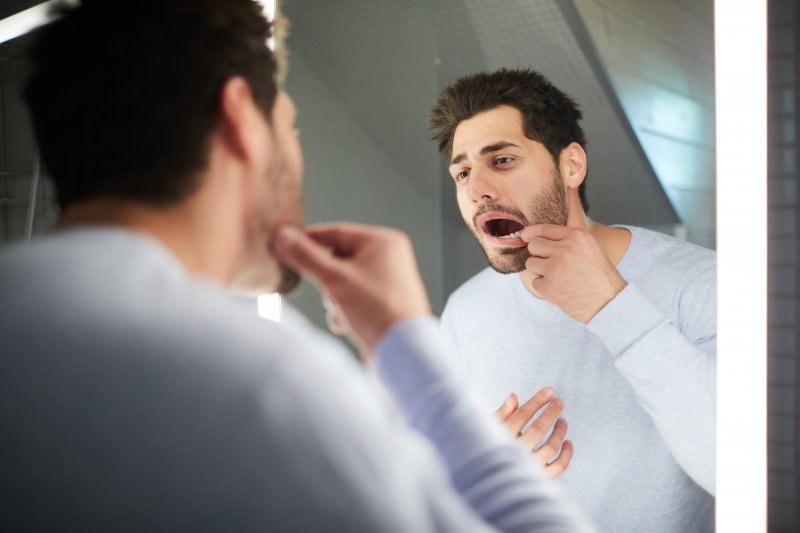 It's normal, and often a little exciting, to lose your teeth when you're young—a visit from the tooth fairy almost always warrants a grin. But as we grow older, the permanent teeth that replace the ones we lose as children can sometimes become loose themselves, and in some cases, even fall out. This can be an alarming experience, and though it is a serious dental problem, a loose tooth is common and also easily fixable! Here's what you should do if your permanent tooth is loose or falls out.
Adult Teeth Can Become Loose?
Though they're meant to be permanent fixtures, our adult teeth can become loose and fall out mostly due to things like poor oral hygiene, extensive tooth decay, oral diseases, and trauma or injury. A permanent tooth that gets knocked out is called an avulsed tooth, and it's considered a dental emergency—meaning you should call your dentist right away if it happens.
What Should I Do If My Tooth Is Loose?
Even if the tooth hasn't fallen out yet and is just loose, you should still schedule an appointment with your dentist immediately. If you can get there within half an hour, you'll increase its chances of being saved. Other things that are strongly advised include:
Keep the tooth in place; avoid playing with it and do not touch the root.
Try to refrain from eating, but if you must, avoid sticky, chewy, and hard foods.
Avoid brushing and flossing; instead, rinse your mouth gently with warm water to help reduce bacterial buildup.
How Are Loose Teeth Fixed?
If you're able to get to the dentist quickly, they will be able to address the issue. Loose teeth that are caused by impact injury can be treated with dental splints that are attached to adjacent teeth, which hold the tooth in place until the root heals. Sometimes oral diseases can loosen your teeth, too; a deep cleaning of the gums can remove plaque and tartar and reduce inflammation. In severe cases, tooth extraction or gum surgery can be required for loose teeth.
It can be a little shocking to realize that one of your permanent teeth is loose. But it's not the end of the world; seeing your dentist promptly will ensure that your tooth stays exactly where it needs to for the long haul.
About the Author
Dr. Bobby J. Carmen received his DDS from the University of Oklahoma College of Dentistry, and he currently practices in the Norman area. He specializes in cosmetic, restorative, and implant dentistry along with various other fields. He is a member of the American Dental Association, the Oklahoma Dental Association, and the American Academy of Cosmetic Dentistry, among others. He is also a Master of the Academy of General Dentistry. If you have any questions about loose teeth or would like to contact Dr. Carmen, he can be reached via his website or (405) 364-2200.
Comments Off on What to Do If Your Adult Tooth Comes Loose
No Comments
No comments yet.
RSS feed for comments on this post.
Sorry, the comment form is closed at this time.