July 2, 2021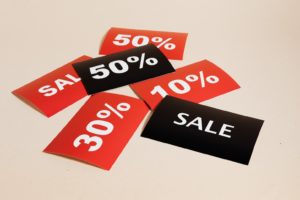 It isn't any secret dental implants cost more than traditional treatments. It's normal to want the cheapest price; however, you might face costly dental problems down the road. Although everyone likes to save money, you shouldn't focus on the price tag when choosing dental implants. While you'll find discounted materials, you may pay more in the long run because there are dangers of getting dental implants for cheap. Here are 5 reasons you shouldn't pinchpennies when investing in dental implants.
1. Increased Risk of Infection
Dental implants are proven to last for 30 years or more with the right care. One of the biggest culprits of dental implant failure is an infection called peri-implantitis. Studies indicate the risk increases with cheap dental implants. You'll need periodontal therapy to stop the infection. Not to mention, you may need to have your dental implants removed.
2. Nerve Damage
King's College Dental Institute recently revealed that nerve damage can result from budget dental implants. It can make simple tasks very painful, like eating and talking. Although only 1% of implant procedures cause nerve injury, there is a connection between it and discounted implant services. They may be more affordable because the dentist performing the treatment doesn't have the necessary qualifications, or they may overlook certain underlying issues to reduce the cost, like bone loss.
3. Implant Breakage and Fracture
Traditional dental implants are made of titanium because the material is durable and biocompatible. Cheap dental implants don't offer the same strength or reliability. Breaks and fractures are common, especially if a patient has low bone density in their jaw that wasn't corrected before the placement surgery.
4. Perforation of the Sinus Cavity
The maxillary sinuses are located on either side of your nose above your upper molars. Lack of experience or untreated bone loss can cause a break in the sinus cavity. A patient can experience a variety of symptoms, such as headaches, severe aches, and migraines. A qualified dentist will ensure there is adequate bone in the upper arch. If the area is compromised, they'll fix the problem with a sinus augmentation and bone grafting to ensure the success of your new smile.
5. Integration Failure
The success of dental implants relies on your jawbone fusing to the posts through a process called osseointegration. If the integration fails, so will the dental implants. This often occurs when there isn't enough bone to support the posts, which can occur with cheap dental implant treatment.
Don't Risk Your Smile
It's best to invest in the experience and qualifications of a reputable implant dentist when replacing your missing teeth. They'll choose the most trusted materials and advanced techniques to ensure your investment thrives for decades.
About Dr. Bobby J. Carmen
Dr. Carmen earned his dental degree at the University of Oklahoma College of Dentistry. He has completed extensive postdoctoral education at many renowned facilities, like the Dawson Academy and the Misch International Implant Institute. Contact our office today to schedule your consultation for dental implants.
Comments Off on 5 Risks of Cheap Dental Implants
No Comments
No comments yet.
RSS feed for comments on this post.
Sorry, the comment form is closed at this time.