June 4, 2021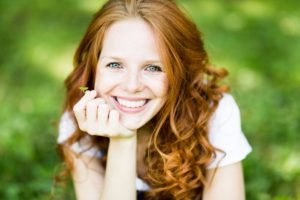 Are you ready to stop living with the challenges of tooth loss? It's time to attain the next best thing to your real teeth with dental implants. If you've been waiting for the ideal opportunity to replace your missing teeth, this is it. Here are 3 reasons why summer is the chance you've been waiting for to complete your smile.
1. Give Your Confidence a Boost
Research shows if you're unhappy with the way your teeth look, you're more likely to have low self-esteem. It's easy to feel embarrassed by gaps in your smile. You might worry people are going to judge you, so you avoid social gatherings, taking pictures, and even smiling. You don't need to spend another summer feeling less than your best.
A dental implant is the only treatment to replicate the entire tooth, including the root, so your new smile will look and feel natural to be more outgoing this summer. You'll give your confidence a boost to feel happier and make the most of the sunshine and warm weather.
2. More Flexibility in Your Schedule
Recreating a tooth with a dental implant occurs in several steps that can take many weeks to complete. If you're like many people, you typically don't have the time for several dental appointments or missing a few days of work to recover. Thankfully, life tends to slow down in the summer, giving you more flexibility in your day to schedule appointments and relax after your implant surgery.
3. Turn Back the Clock to Look Younger
Every tooth is important for a healthy smile. Losing even one will cause your jawbone to deteriorate. Any remaining teeth will drift out of position and your facial tissues won't have support, which can lead to premature wrinkles and sagging skin. You can look years older than your true age. Dental implants are a great way to turn back the clock.
As the only treatment to replace both the root and crown, a dental implant will stimulate your jaw to stop bone loss. Not only will it give your remaining teeth the stability they need, but it will also support your facial tissues. Your dental implant will prevent wrinkles and sagging skin to rejuvenate a youthful appearance.
Invest in Your Smile
Instead of taking a lavish vacation, invest in the gift of confidence. Dental implants are a permanent solution to complete your smile to enjoy a gift that keeps on giving. Start your summer by scheduling your consultation to permanently treat your tooth loss.
About Dr. Bobby J. Carmen
Dr. Carmen is a trusted cosmetic, restorative, and implant dentist for advanced treatments. Besides earning his dental degree at the University of Oklahoma College of Dentistry, he has completed thousands of hours of continuing education. As a fellow in the International Congress of Oral Implantology, you can feel confident your smile is in good hands. Contact our office today to see if you're a candidate for dental implants.
Comments Off on 3 Reasons to Choose Dental Implants for Summer
No Comments
No comments yet.
RSS feed for comments on this post.
Sorry, the comment form is closed at this time.