March 4, 2021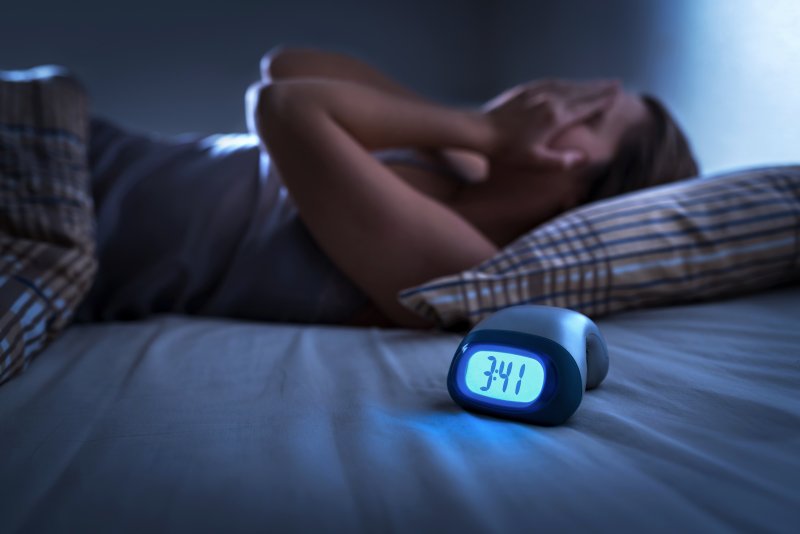 When most people picture sleep apnea, they probably imagine snoring and difficulty breathing throughout the night. However, when left untreated, sleep apnea can lead to all sorts of serious issues throughout the body. There is no better time to learn about this condition that is on the rise than National Sleep Apnea Awareness Week. Continue reading to learn more about the condition and why it is so important to get treatment.
What Is Sleep Apnea?
Sleep apnea is defined as a repetition of lapses in breathing for periods of ten seconds or more during sleep. At this point, the brain detects the lack of airflow and signals the body to awaken so that it can breathe. Sufferers tend to either enter a lighter stage of sleep or wake up completely. Either way, it can lead to a variety of issues. This condition is dangerous for your overall health because the continuous rise and fall of your heartrate throughout the nigh can cause complications.
Signs of Sleep Apnea
People who have sleep apnea can demonstrate the condition in a wide variety of ways. Here are some of the most common side effects that people tend to experience when they are dealing with sleep apnea:
Chronic fatigue
Daytime drowsiness
Irritability
Forgetfulness
Memory loss
Loss of libido
Morning headaches
Loud snoring
Insomnia
What Are the Risks of Untreated Sleep Apnea?
If you have sleep apnea, but it isn't treated right away, you could be putting your overall health at risk. Here are some of the serious health issues that you could find yourself dealing with later on:
High blood pressure
Stroke
Heart attack
Diabetes
Respiratory disease
Negative cognitive brain function
What Can Your Dentist Do to Help?
The good news is that you don't need to settle with sleep apnea. There are many different treatments out there made to help people like you, and they don't all include a CPAP machine. Your dentist may be able to treat you with the use of an oral appliance. These are custom made in order to keep the airways open and eliminate relapses in breathing throughout the night. They tend to be more comfortable than other sleep therapies, and can give you similar results.
If you are dealing with sleep apnea, you don't have to settle for it. By discussing this issue with your dentist, you can work together to find a solution that works for you.
About the Author
Dr. Bobby J. Carmen earned his Doctor of Dental Surgery from the University of Oklahoma College of Dentistry and is committed to continuing education in order to keep his knowledge and skills sharp. He is a member of numerous professional organizations, including the American Dental Association and the Oklahoma Dental Association, as well as a Master in the Academy of General Dentistry. To learn more about sleep apnea or to schedule an appointment at his office in Norman, visit his website or call (405) 364-2200.
Comments Off on Why Is It So Important to Treat Sleep Apnea?
No Comments
No comments yet.
RSS feed for comments on this post.
Sorry, the comment form is closed at this time.