September 10, 2020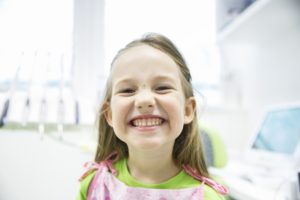 Early dental care is not only important for a healthy smile, but also stress-free appointments. It allows your child to build a trusted relationship with their dentist from a young age to ease any dental-related fears. Unfortunately, no matter how early a child begins seeing their dentist, some will always have anxieties when it's time for their visit, especially if they require a dental procedure. It doesn't need to be a stressful event. Sedation dentistry in Norman can ensure comfortable pain-free appointments, but is it safe for children? Yes! Your sedation dentist can help your child conquer their fears and keep them comfortable.
Is Sedation Dentistry Safe for Children?
Sedation dentistry is a popular option for patients who deal with dental-related fears and anxieties. It is also recommended for people who need multiple or complex procedures. This doesn't just apply to adults. Children can benefit from sedation dentistry as well.
If your children's dentist in Norman recommends sedation during their upcoming appointment, there's no need to worry. After the growing concern regarding the safety of sedation, the American Academy of Pediatrics and the American Academy of Pediatrics Dentistry updated their guidelines for dentists and oral surgeons to ensure the safety of young patients. You can rest assured your child is in good hands when choosing a trusted, reputable sedation dentist for children.
What Types of Sedation are Available?
There are several types of sedatives that can be used based on your child's specific needs; however, the most common include:
Nitrous Oxide: Better known as "laughing gas," the inhaled sedative is blended with oxygen to help young patients reach a deep level of relaxation using the exact amount necessary for their specific needs. When the gas is turned off or the mask is removed, the effects of the sedative quickly dissipate. Within a matter of minutes, your child will be back to their usual self without any lingering side effects.
Oral Conscious Sedation: The prescribed medication is effective for treating mild dental fears while also minimizing any pain. As the sedative takes effect, your child will reach a high level of relaxation to the point they may even fall asleep, but they can be awakened easily. Your child won't feel any pain, and they may not even remember their appointment. It can take a few hours for the effects to wear off, so they will need to take it easy for the remainder of the day.
Is Sedation Dentistry Right for My Child?
Your children's dentist will explain your child's treatment plan and discuss your concerns to determine if sedation dentistry is the best option. Your child can enjoy comfortable, pain-free appointments to create a healthy smile that lasts.
About Dr. Bobby J. Carmen
Dr. Bobby J. Carmen is a skilled cosmetic, restorative, and implant dentist who provides care for patients of all ages, including children. He is specially trained in sedation dentistry to offer safe, comfortable services for the young smiles in the community. If your child has an upcoming procedure or needs a little extra help relaxing, contact our office today to see if they are a candidate for sedation dentistry.
Comments Off on Is Sedation Dentistry Safe for Children?
No Comments
No comments yet.
RSS feed for comments on this post.
Sorry, the comment form is closed at this time.